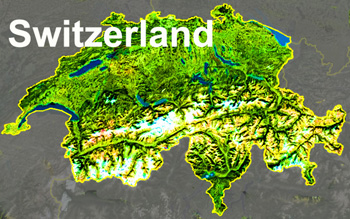 Sri Lanka's Ambassador resident in Berlin, Germany is also accredited to Switzerland.
Sri Lanka established formal diplomatic relations with Switzerland in 1956. In Sri Lanka, Switzerland was represented by a Honorary Consul since 1916. Since 1968 a fully-fledged Ambassador represents Switzerland in Sri Lanka.
Sri Lanka has a Consulate General in Geneva, Switzerland. All consular services of Sri Lankans living in Switzerland and visitors to Sri Lanka from Switzerland are handled by the Consulate General.
The Consulate General is located at the following address:
Permanent Mission & Consulate General of Sri Lanka
56 Rue de Moillebeau
5th Floor, 1209 Geneva
Switzerland
Tel.00 41 22 788 2441
Fax. 00 41 22 788 3192
Email:
Website: http://www.lankamission.org